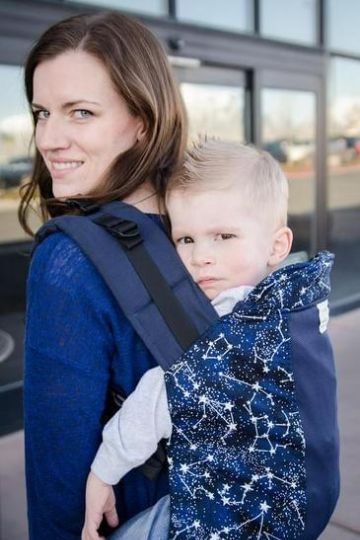 This child carrier comes in many sizes, prints, and patterns, the largest which holds a max weight of 85lbs. It's relatively lightweight and comfortable to wear. These carriers cost around $185.
"It works really well, my 10 year old that is somewhere in the 60 pound range fit in it comfortably and my very tall husband wore it comfortably." —@AndreaAustin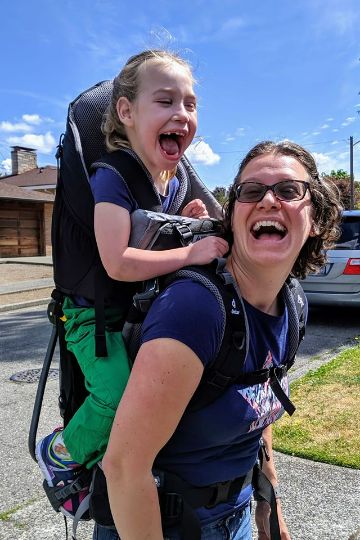 This hiking-style carrier with extra trunk and head support for our kids with hypotonia or scoliosis. These carriers hold up to 80 pounds of weight. While this is the most expensive backpack on our list at around $450, this company offers financial assistance programs to help those who need it.
"It also offers a neck pillow for those who need that extra support" —@CamieRodan
"It's supportive and works perfect for our daughter who needs extra trunk support!" @AlyssaNewt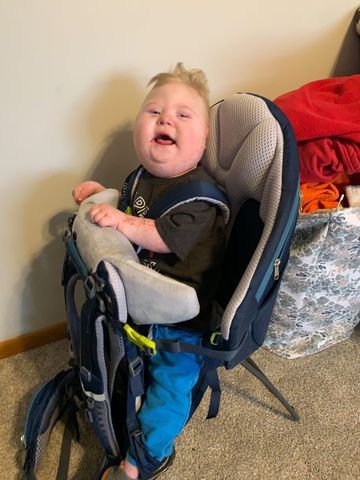 This hiking-style carrier comes with a 5-point harness and is also incredibly comfortable and supportive for kids who need a little more than the standard child carrier. The company also offers repairs for these backpacks free of charge for as long as you have the backpack! These cost around $240.
"It really was super comfortable for a 3 year old with minimal head control. The 5 point harness made it easy to keep him in place and we could set it down with a kickstand to take a break to feed him without having to carry extra equipment." —@strengtheningbyfire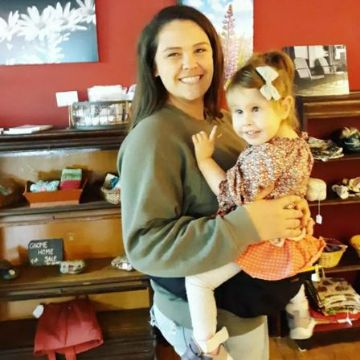 Okay, imagine a giant fanny pack with a little seat on it to give you some support while holding a child. That's the Tushbaby Hip Carrier. Families with children who have cerebral palsy can get one of these carriers free of charge and those with all other disabilities can receive a 25% discount. They retail around $85 regularly.
"Helpful to save your back and hips when you have a kid who has hypotonia!" —@francesca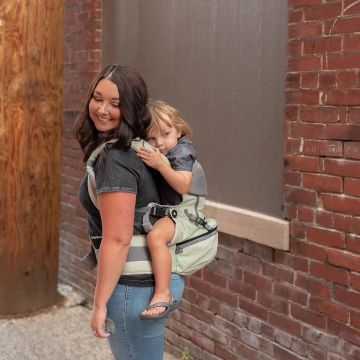 This is another lighter weight carrier, similar to the Kinderpack, that offers a hip seat option as well. It holds children up to 45 pounds. This carrier comes in a variety of colors, is easy to clean, and is relatively inexpensive, coming in around $150 (but they offer discounts regularly!
"Let's face it: carrying older kids in a standard carrier isn't always comfortable or convenient. However, in a hip carrier like the Lillebaby SeatMe All Seasons hip carrier, you can have your little one sit comfortably on the carrier's platform seat, keeping pressure off your back and shoulders and allowing you both to move around comfortably." – Lillebaby website